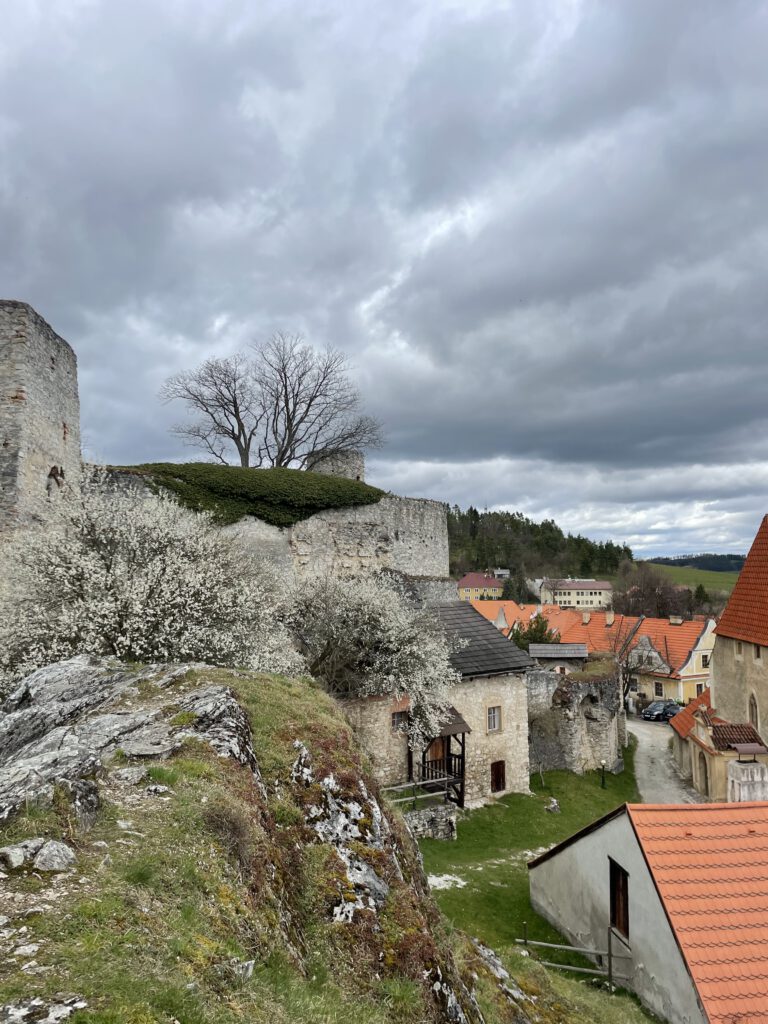 Beneath the massive castle walls lies a small town. Rabí Square is surrounded by the houses with colorful facades in the style of "rural baroque" and the beautiful places appear below the castle in the district called Hradčany.
In the Hradčany district there are some places connected with the Jewish community. The Jewish cemetery, where there are white gravestones with floral decorations and inscriptions in the Hebrew or German language, and the house No. 102, which was used as a Jewish prayer room, remain a reminder of the Jewish community.
From the center of the town of Rabí you can walk in different directions:
In the eastern outskirts of Rabí is the Baroque Church of St. John of Nepomuk. This spot offers great views of the castle grounds.
Šibeník Hill rises north of the city of Rabí. On the hill (maybe a hundred meters from the road leading to the village of Budětice) there is a water tower – a beautiful neo-Gothic building that resembles a castle.
To the west of the city rises Líšná Hill. In the woods (perhaps after a twenty-five minute walk) you will reach the remains of the Gothic All Saints Church. At the foot of this hill (about a forty minute walk) is also the Gunther Spring with healing waters.